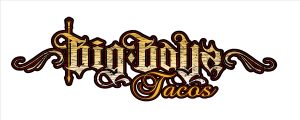 If you're in the mood for real carne asada tacos and don't want to travel across the border into Tijuana for them, then look no further, Big Boyz Tacos is here to satisfy your carne asada cravings!
My menu includes homemade Spanish rice, whole beans, carne asada, pork adobada, pollo asado, tortilla chips, mini corn tortillas, fresh guacamole, salsa, chopped onions, cilantro, chopped limes, plates, soup spoons, and napkins.
We grill our meats over charcoal for the very best flavor and provide quesadillas for vegetarians.
Here's a few images for your enjoyment… (Click Images for Descriptions)
Our Story
About The Owner – Arturo began working for an Italian catering business when he was only 15 years old and when he turned 17, worked for Barona Casino as a food server. In one year Arturo was promoted into management and was in charge of the bingo food and beverage department.
He started and still runs Big Boyz Car Audio which was established in 2005 .
About The Business – Big Boyz Tacos started in 2016 with only one grill and now has expanded to 5 grill sets.  We're based out of Lemon Grove and travel directly to your event.  Our special recipes are influenced from the  owner's parents who come from Ensenada and Tijuana, Mexico.
Some points of interest…
* 5 star ratings on facebook and yelp
* homemade food
* we grill over charcoal for better tasting meats as opposed to other taqueros who use propane
* licensed
* insured
* food handlers card
* California servsafe manager certified
We cater to your home or special event.  Some whom we've served are as follows…
– Harley Davidson in Kearny Mesa and San Diego
– BMW of El Cajon
– Lexus of El Cajon
– Kaiser
– Grocery Outlet
– City of Lemon Grove
– NCE computers
– Sheriffs Association in Poway
– Steele Canyon Grad Night
– Barona Tribal Member's Private Event
– sporting events
– softball and baseball opening days and many more companies and private events.
Give us a call at: (619) 741-8844 or email us at: bigboyzllc@yahoo.com
Here are some more images for you to enjoy.